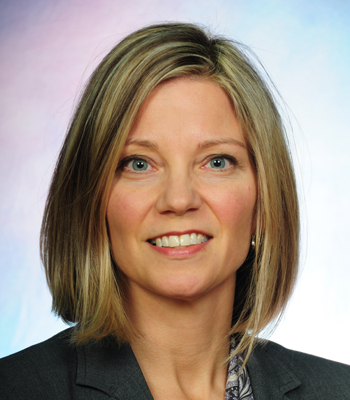 Michele Cote
Professor, Associate Center Director for Education, Karmanos Cancer Institute
Co-Leader for Career Development, CURES
313-578-4204, 313-578-4306  
Address
4100 John R. Mail Code: MM04EP Mid-Med Lofts Detroit, MI 48201
Office Address
4100 John R.
Mail Code: MM04EP
Mid-Med Lofts
Detroit, MI 48201 
Mentoring
Asra Shaik  (Graduated 06/22/2018)
Research Interests
Cancer health disparities
Molecular epidemiology of lung, breast and female cancers 
Research Description
The focus of Dr. Cote's research is the intersection of molecular epidemiology and health disparities.  Specifically, she is interested in examining genetic and molecular factors in lung and female cancers that impact disease occurrence or prognosis in underserved populations.  Highlights of her previous work include the first report in African Americans of increased risk of lung cancer associated with familial aggregation of lung cancer, and assessment of somatic mutations in endometrial tumors from African American women.
Currently, she is the PI of a NCI R01 (CA200864) examining somatic differences in high grade endometrial cancers between black and white women and a Michigan Department of Health and Human Services funded project to increase tobacco cessation referrals and lung cancer screening in the community setting.  Dr. Cote also works closely with the Metropolitan Detroit Cancer Surveillance System (MDCSS), an original member of the Surveillance, Epidemiology and End Results (SEER) program, and provides her expertise to investigators interested in utilizing this resource.  She is a co-Investigator on a study of ovarian cancer in African American women, an active member of the Epidemiology of Endometrial Cancer Consortium (E2C2), and a Midwest Regional Center Investigator with the Women's Health Initiative. 
Recent Publications
Fucinari J, Elshaikh MA, Ruterbusch JJ, Khalil R, Dyson G, Shultz D, Ali-Fehmi R, Cote ML. The impact of race, comorbid conditions and obesity on survival endpoints in women with high grade endometrial carcinoma. Gynecol Oncol. 2021;162:134-41.
Mullins MA*, Ruterbusch JJ, Clarke P, Uppal S, Wallner LP, Cote ML. Trends and racial disparities in aggressive end of life care for a national sample of women with ovarian cancer. Cancer. 2021;127:2229-37.

Shaik AN, Kiavash K, Stark K, et al. Inflammation markers on benign breast biopsy are associated with risk of invasive breast cancer in African American women. Breast Cancer Research and Treatment. 2021;185:831-9. 

Malburg CM, Fucinari J, Ruterbusch JJ, Ledgerwood DM, Beebe-Dimmer JL, Schwartz AG, Cote ML. Continued smoking in African American cancer survivors: The Detroit Research on Cancer Survivors Cohort. Cancer Med. 2020;9:7763-71.
Education/Training
Ph. D. Epidemiologic Sciences (2004): University of Michigan, Ann Arbor, MI
M.P.H Epidemiology (1996): University of Alabama, Birmingham, AL
B.S. Biology (1994): University of Michigan, Ann Arbor, MI 
Courses Taught
CB7300 Special Topics F31 Grant Writing Course
CB7300 Special Topics Recent Developments in Breast Cancer Disparities (Course Co-Director)
CB7430 Cancer Epidemiology
CB7700 Recent Developments in Cancer Biology