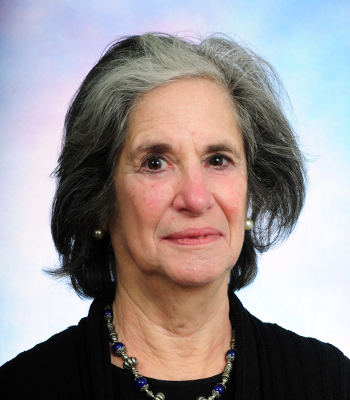 Judith Abrams
Office Address
MidMed Lofts
87 E. Canfield Street
Detroit, MI 48201
Research Interests
Application of biostatistical methods to cancer research projects
Assessment of new biostatistical methods for applicability to cancer research projects 
Research Description
I collaborate with cancer research investigators on the design and analysis of their projects.
Selected Publications
Nagasaka M, Zaki M, Issa M, Kim H, Abrams J, Sukari A. Definitive chemoradiotherapy with carboplatin for squamous cell carcinoma of the head and neck. Laryngoscope. 2017 Mar 8. [Epub ahead of print]
Kim S, Jang H, Wu D, Abrams J. A Bayesian nonlinear mixed-effects disease progression model. J Biom Biostat. 2015;6.
Kato I, Chlebowski RT, Hou L, Wactawski-Wende J, Ray RM, Abrams J, Bock C, Desai P, Simon MS. Menopausal estrogen therapy and non-Hodgkin's lymphoma: A post-hoc analysis of women's health initiative randomized clinical trial. Int J Cancer. 2016;138:604-11.
Kato I, Young A, Liu J, Abrams J, Bock C, Simon M. Electric Blanket Use and Risk of Thyroid Cancer in the Women's Health Initiative Observational Cohort. Women Health. 2015;55:829-41.
Schwartz AG, Ray RM, Cote ML, Abrams J, Sokol RJ, Hendrix SL, Chen C, Chlebowski RT, Hubbell FA, Kooperberg C, Manson JE, O'Sullivan MJ, Rohan T, Stefanick ML, Wactawski-Wende J, Wakelee H, Simon MS. Hormone Use, Reproductive History, and Risk of Lung Cancer: The Women's Health Initiative Studies. J Thorac Oncol. 2015;10:1004-13. 
Education/Training
AB (1965): St. John's College, Annapolis, Maryland
MS in Biochemistry (1973): University of Vermont, Burlington, Vermont
MS in Computer Science (1978): New York University, New York, New York
PhD in Biostatistics (1984): University of Michigan, Ann Arbor, Michigan 
Courses Taught
CB7300 Special Topics F31 Grant Writing Course
CB7990 Research Technologies in Cancer Research