Steering Committee
Larry H. Matherly, Ph.D.
Director, Cancer Biology Graduate Program
Program Leader, Molecular Therapeutics Program
Professor of Oncology and Pharmacology
Principal Investigator, T32 CA009531

Research Interests: Basic biology of membrane transporters; drug discovery; translational studies and chemotherapy response and resistance; biology and therapeutic applications of folates and related analogs.
George S. Brush, Ph.D.
Associate Director and Graduate Officer, Cancer Biology Graduate Program
Associate Professor of Oncology

Research Interests: DNA damage and recombination checkpoints; Regulation of pre-meiotic DNA   replication; Transcription mechanisms in early meiosis. 
Michele Cote, Ph.D.
Professor

Research Interests: Cancer epidemiology, Molecular epidemiology of lung cancer, Disparities in endometrial cancer survival. Disparities in breast and endometrial cancer incidence and survival.
Stephan Patrick, Ph.D.
Professor

Research Interests: DNA Repair pathways and understanding how they mediate cisplatin efficacy, targeting DNA repair to overcome chemotherapy drug resistance, Understanding the bystander effect following cisplatin treatment, chromatin remodeling and how it influences DNA repair.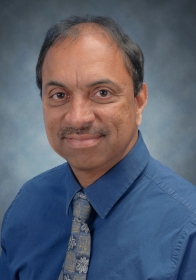 Manohar Ratnam, P.D.
Director of Career Development 
Professor

Research Interests: Detailed studies of new molecular mechanisms that drive the hormone-dependent growth of breast and prostate cancers; establishing new mechanism-based paradigms for treatment. Development of new folate receptor targeted therapies for acute myelogenous leukemia. Developing folate receptor based early detection strategies for ovarian cancer.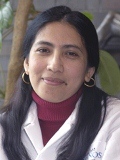 Malathy Shekhar, Ph.D.
Curriculum Director
Professor of Oncology and Pathology

Research Interests: Breast cancer research; Rad6 and postreplication DNA repair pathway: drug sensitivity/resistance mechanisms, gene regulation, and stabilization/activation of Wnt/beta-catenin signaling; stromal-epithelial interactions and its role in hormonal sensitivity/resistance.
Heather Gibson, Ph.D. 
Director of Cancer Biology Graduate Admissions
Assistant Professor

Research Interests: Cancer immunology and immunotherapy; resistance mechanisms to cancer immunotherapy; genetic regulation of anti-tumor immunity; evaluation of in situ immune activity by in vivo imaging.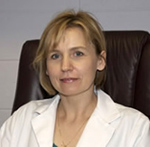 Izabela Podgorski, PhD.
Co-leader, Prostate Cancer Research Program
Professor of Pharmacology 
Research Interests: Biology of metastatic prostate and kidney cancers; Molecular mechanisms linking marrow adiposity with metastatic progression; Mechanisms of tumor-induced bone disease; Lipid metabolism and chemoresistance; ER stress and Unfolded Protein Response in bone metastasis.